Farmers in southwestern Wisconsin will hear from university teams on weed management and new ways to improve soil and water quality. Reports will be displayed at Lafayette Ag Stewardship Alliance's (LASA) annual meeting, scheduled from 10 a.m.-3 p.m. on March 1.
Attendees will explore these topics through presentations by: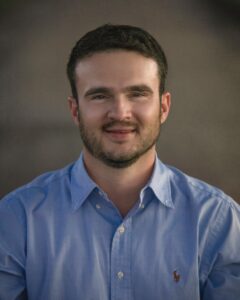 Rodrigo Werle is an Assistant Professor and Extension Cropping Systems Weed Scientist in the Agronomy Department at the University of Wisconsin-Madison. His research and extension program (WiscWeeds) focuses on agroecologically-based approaches to address sustainable weed management in corn, soybeans and small grains in Wisconsin and beyond. The program also focuses on weed management strategies that can help address herbicide resistance, protect water quality, enhance agroecosystems services and increase food security.
Rodrigo was born in a small farming community of Dutch immigrants in the state of São Paulo, in southeastern Brazil. His early passion for agriculture led him to study agronomy in Brazil and weed science in Nebraska, before bringing him and his family to beautiful Wisconsin in 2018.
During a presentation with Nick Arneson and Dan Smith, the UW-Madison Cropping Systems Weed Science team (a.k.a. WiscWeeds) will discuss their latest research and Extension efforts on the management of cover crops for effective suppression of troublesome Wisconsin weeds.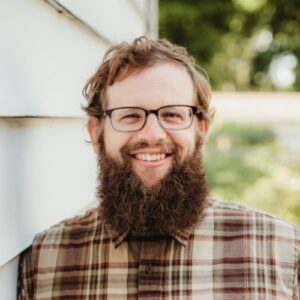 Nick Arneson is the WiscWeeds Outreach Program Manager at UW-Madison. Arneson oversees the extension & outreach arm of the Cropping Systems Weed Science Program. He also works with graduate students on their projects and assists with research trials. He has worked with cereal rye as a cover crop for the last five years.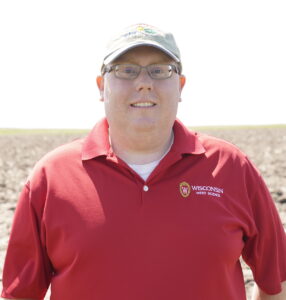 Dan Smith is the southwest outreach specialist for the Nutrient and Pest Management Program. Daniel received bachelor's degrees in soil and crop science and agribusiness from UW–Platteville, as well as a master's in agroecology (weed science emphasis) from UW-Madison. He is responsible for supporting county-based UW-Extension, USDA Natural Resource Conservation Service and Land and Water department staff, producers, industry representatives and agronomists on nutrient and pest management to improve water quality while protecting farm profitability. Smith's key programming includes nutrient and pest management in the southwest region while assisting with statewide research and outreach on cover crops, particularly interseeding, herbicide resistance and waterhemp management. Smith will also be presenting with Kamps and Renz.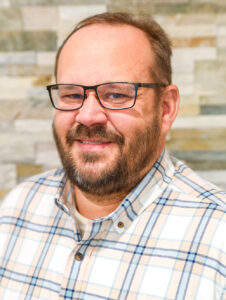 Shawn Wesener, data collection specialist for Farmers for Sustainable Food, works directly with farmers to help track conservation practice outcomes. Wesener has a professional background in agriculture and public planning. As a certified crop adviser, he most recently served as a precision agriculture specialist for Country Visions Cooperative, based in Brillion, Wis. He now supports farmer-led groups in their conservation efforts by working directly with farmers and crop advisers to capture the data needed to drive sustainability projects and support continuous improvement. He will present the findings from LASA's 2022 survey results on member conservation practices.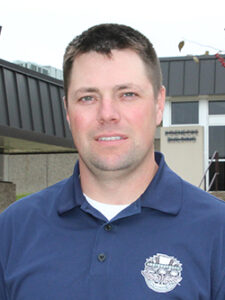 Kory Stalsberg,  a Farm Business and Production Management Instructor, will be giving an update on the LASA Sustainability Project — on-farm sustainability and impact on local water resources results. The presented data will highlight the project's first three years and a glimpse into 2022 production data. Stalsberg grew up on a small dairy and beef farm in rural Vernon County. He now works as a Farm Business and Production Management Instructor at Southwestern Wisconsin Technical College, a position he's held since 2017. In 2006, he received a bachelor's in agriculture education from UW-Platteville; in 2011, he received a master's from UW-La Crosse in education.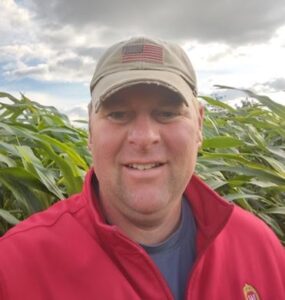 Josh Kamps is the Regional Extension Crops and Soils educator for southwestern Wisconsin. He serves the agriculture sector by delivering unbiased research-based solutions through cropping systems-based recommendations. His educational programming focuses on decision-making metrics for extending cropping rotations to increase soil health and reduce pest resistance. Josh encourages the development of innovative solutions through his holistic and concept-based teaching approach. Through on-farm research, Josh works with growers to evaluate cover cropping, soil nutrient cycling and field crop pest management.
In a presentation with Smith and Renz, they will share about an alfalfa/corn interseeded system and how it can improve soil and water quality. They will also share the benefits of including a perennial forage from a weed management perspective (controlling herbicide-resistant and tough-to-control weeds in annual crops).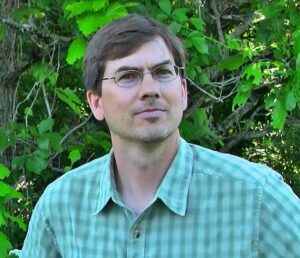 Mark Renz (Ph.D.) is a professor and extension weed specialist with UW-Madison. Dr. Renz researches and extends information about the biology and management of weeds in perennial cropping systems and natural areas. Renz is originally from California, where he completed his bachelor's and Ph.D. at the University of California Davis. Renz has over 20 years of experience conducting weed management research throughout the United States and has enjoyed the last 15 years working in Wisconsin. Current efforts have focused on weed management in alfalfa, alfalfa interseeded into corn and in pasture-based systems.
Details
Who: Lafayette Ag Stewardship Alliance
What: Annual meeting
When: 10 a.m.- 3 p.m. March 1
Where: Multi-purpose building, 11974 Ames Rd, Darlington
Agenda
LASA year in review: Jim Winn, LASA president
Pest Cover Crops as a Tool for Weed Management: Another Step Towards More Sustainable Agriculture: Rodrigo Werle, UW- Madison Assistant Professor; Nick Arneson, WiscWeeds Outreach Program Manager, UW-Madison, Dan Smith, southwest outreach specialist for Nutrient and Pest Management program
LASA conservation outcomes 2022: Shawn Wesener, Farmers for Sustainable Food
LASA Sustainability Project - on-farm sustainability: Kory Stalsberg, SW Technical College
Alfalfa Pest management results through forage crop production: Mark Renz, UW Forage Systems Weed Scientist; Dan Smith, southwest outreach specialist for Nutrient and Pest Management program; Josh Kamps, UW-Extension Lafayette County Agriculture Educator