Edge Dairy Farmer Cooperative announced the hiring of Shawn Wesener as a data collection specialist to work on the cooperative's sustainability programs.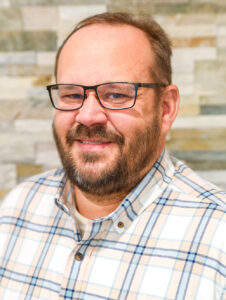 Wesener has a professional background in agriculture and public planning. As a certified crop adviser, he most recently served as a precision agriculture specialist for Country Visions Cooperative, based in Brillion, Wis.
At Edge, Wesener will support members in their conservation efforts by working directly with farmers and crop advisers to capture the data needed to drive sustainability projects and support continuous improvement.
His work will align with Farmers for Sustainable Food, a nonprofit organization of food system partners that Edge helped establish.
"Shawn brings a unique range of skills and experiences in customer data, agricultural software programs, compliance review and farmer engagement," Tim Trotter, CEO of Edge and Farmers for Sustainable Food, said.
"I am excited to be part of the sustainability initiatives Edge supports through Farmers for Sustainable Food," Wesener said. "The members are clearly committed to field practices that protect soil and water quality while also remaining profitable. Data holds the key to connecting that work to customers who want to know that the food they buy is responsibly produced."
The data collection specialist position is a new one for Edge, which supports a growing number of farmer-led watershed conservation groups that implement and promote practices to build soil health, protect water quality and reduce greenhouse gas emissions.