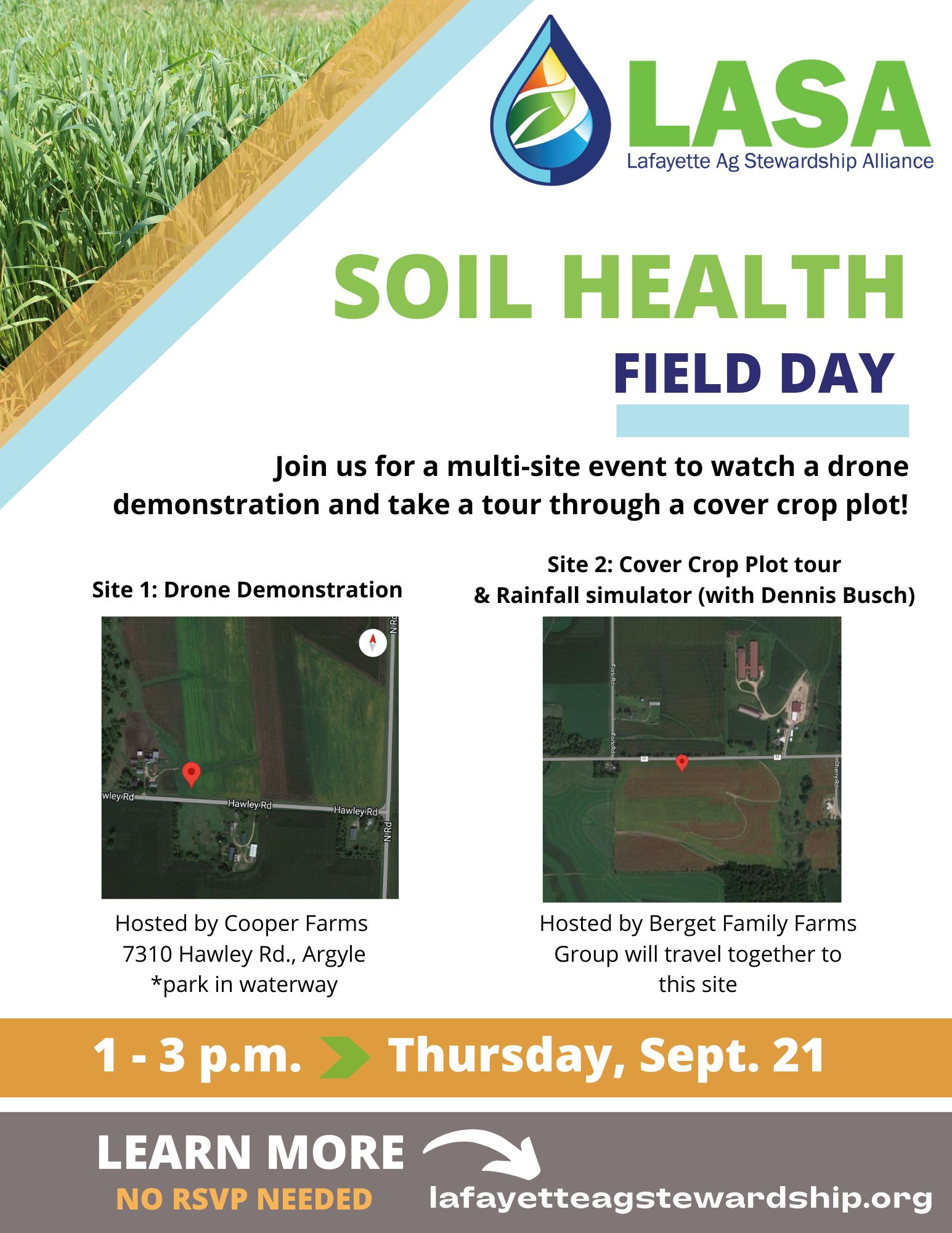 Join us for a multi-site event to watch a drone demonstration and take a tour through a cover crop plot!
Thursday, Sept. 21, 1-3 p.m.
Site 1: Drone Demonstration hosted by Cooper Farms
Site 2: Cover Crop Plot Tour hosted by Berget Family Farms
Including a rainfall simulator with Dennis Busch
Starting location: Cooper Farms (7310 Hawley Rd, Argyle)
*park in waterway
No RSVP needed. Refreshments will be provided.