By Mary Hookham For Lafayette Ag Stewardship Alliance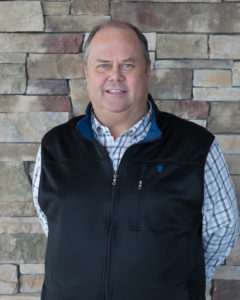 The power of water and soil conservation comes from connecting with others who have the same goals. That's the message Jim Winn, president of Lafayette Ag Stewardship Alliance, hopes to continue sharing.
"I can see, down the road, a lot of collaboration going on with other watershed groups," Winn said. "And that's where we're going to get the real value."
Winn, along with his members and supporters, is proud of the accomplishments of the farmer-led watershed conservation group in southwestern Wisconsin. He highlighted some of LASA's progress on Feb. 25 at its annual meeting:
Membership increase from 19 to 24 farms.
Hosting of a field and annual meeting.
Expansion of the cost-share program to include no-till/reduced tillage and 4-R nutrient stewardship in addition to cover crops.
Completion of the group's second annual member conservation practice survey.
Increased communication with members and the public.
Continued partnerships and collaboration on the Southwest Wisconsin Groundwater and Geology (SWIGG) study and with the Department of Agriculture, Trade and Consumer Protection on a local Resource Conservation Partnership Program.
Dr. Charles Steiner, director of University of Wisconsin-Platteville's Pioneer Farm, also sees opportunities in the partnership between LASA and the UW System. UW-Platteville is working to add a research technician, ruminant nutritionist, and agriculture and biological engineering position to the staff at the farm.
LASA member farmers represent 1,930 pigs, 2,608 head of beef, 17,967 head of dairy animals and 44,074 crop acres. Seventeen farms participated in LASA's cost-share program in 2019.
"I am proud to say we had over 5,000 acres of cover crops planted this last year, which is phenomenal," Winn said.
Members are regularly practicing more conservation techniques, including basic soil sampling, plant tissue sampling, nitrogen stabilization, nutrient management plans, planting cover crops, using no-till and planting harvestable buffer strips.
The group is analyzing data from the 2019 member conservation practice surveys. Winn said he was proud of the numbers from 2018.
As LASA looks to the future, the group's goals are to:
Increase membership and community engagement.
Host more educational events, including another field day.
Increase participation in cost-share programs.
Continue member conservation practice surveys and share results.
Continue to support research initiatives and maintain partnerships.
Collaboration will remain the most critical factor to success, Winn said. An expanding number of farmer-led conservation groups around the state provides ample opportunity.
"The power comes from working together because we learn from each other."