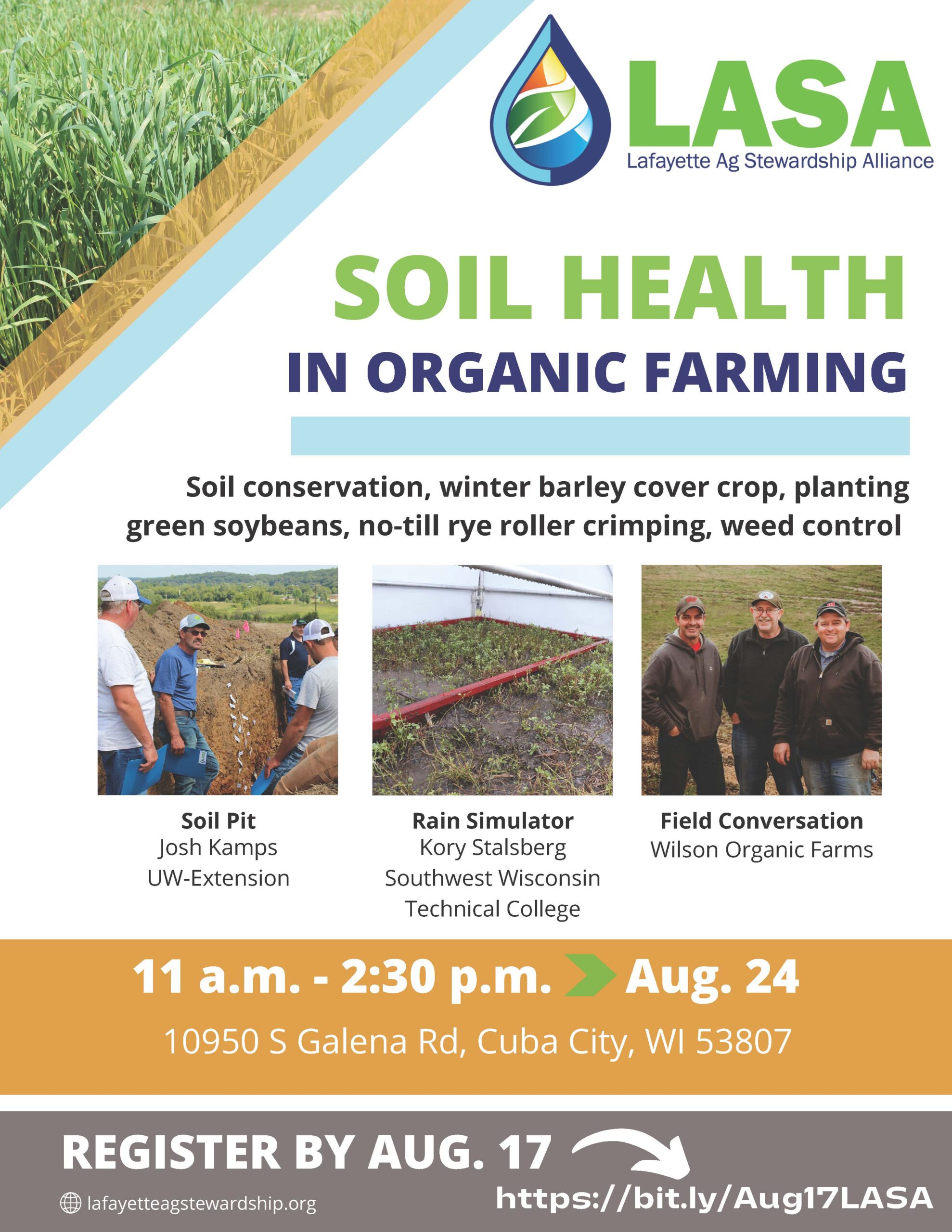 Join LASA members for our summer field day at Wilson Organic Farms.
Location: 10950 S Galena Rd, Cuba City, WI 53807
Topics and presenters include:
Soil pit presentation from Josh Kamps, UW-Extension
Rain simulator demonstration from Kory Stalsberg, Southwest Wisconsin Technical College
Soil conservation, winter barley cover crop, planting green soybeans, no-till rye roller crimping and weed control topics from the Wilson family of Wilson Organic Farms.
Lunch will be provided, so please RSVP by Aug. 17.