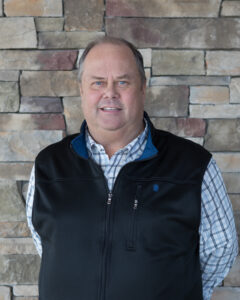 As I write this in early May, it feels more like early March! Good old Wisconsin weather, right? Here in southern Wisconsin, we had a week of extremely warm weather, which got our farmers in the field to get their alfalfa seeding in; plus, there were lots of soybeans planted and many started planting corn. The weather forecast for the next couple of weeks looks like we are going to get spring back on track, with 60's and 70's predicted to get the growing season started.
Let's talk about where we have been so far this year and where we are going. We had another great annual meeting with UW Extension specialists Werle, Renz, Arneson, Smith and our very own Josh Kamps, discussing pest management with conservation. It was very well attended, and everyone took home something to use on their farms. We wrapped up another year of our pilot sustainability project and anxiously await year four's results. This has been a very worthwhile project for us since its inception. Thanks to all who have helped us throughout this project.
Recently, we received exciting news that LASA has received funding for the 2023 Nitrogen Optimization Pilot Program field study. This will enable farmers to determine the optimum nitrogen rate for planting corn for grain production in cereal rye cover crops following soybean production year. We will keep you updated with the results. Mark Lenz and Dan Smith from UW Madison are also conducting a field trial with a couple of our member farms using alfalfa as a cover crop for corn. This will be interesting to follow. Everyone wonders how the alfalfa will withstand the rigors of a corn silage chopping season, especially if we have a wet fall.
A couple of our farmer members recently hosted a tour of college students from UW-Green Bay, UW-Madison, UW-River Falls UW-Stevens Point, and along with some UW Extension folks. The tour was made possible by the Wisconsin Freshwater Collaborative program. Students toured a couple of larger farms and stopped at some field trials in southern Wisconsin. The students enjoyed their day and were treated to a great lunch at the General Store.
We have scheduled our Summer Picnic for July 20. We will also have our monthly board meeting and a visit from Doug Thomas from Houston Engineering, who was instrumental in our pilot project. The picnic will start later in the afternoon. It should be a fun afternoon and evening.
We are starting to plan some field day events for the summer and fall. Keep an eye on our website for dates and times. And speaking of our website, I encourage everyone to review LASA'S conservation practice progress report. It shows the strength of our group and all the good that comes from our efforts, and demonstrates great progress that we are all proud of. I hope everyone has a safe, prosperous and fun summer. Hope to see you at our Summer Picnic.