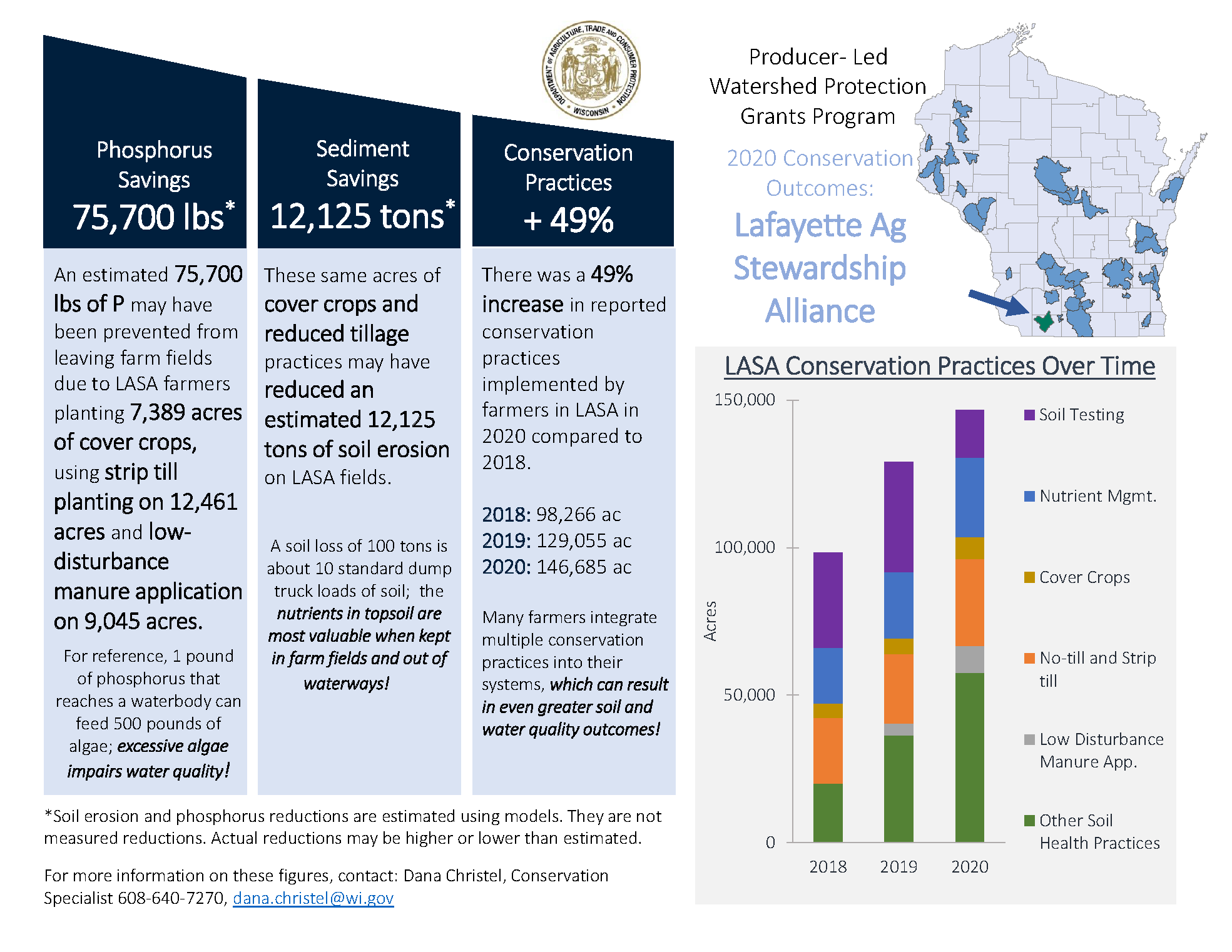 DARLINGTON, Wis. — Mike Berget began no-till farming because he saw the conservation practice as a way to make the soil healthier and, at the same time, improve his farm's bottom line.
Berget, who owns a swine farm and works 11,000 acres, has been doing no-till for nearly 15 years and planted 1,000 acres of cover crops this year. The drought-like conditions this spring have many farmers worried. Berget is surprised by how his corn crop has responded under no-till and cover crop conservation practices.

"I think it is the structure of the soil that is keeping the moisture for the crop," he said. "Our corn is showing a lot less stress this year than I thought it would. Tilling the land destroys the soil structure, and instead of losing 3 to 4 tons of soil from wind erosion, we now lose only a half-ton. The soil is important to us."
Berget is a member of the Lafayette Ag Stewardship Alliance, a farmer-led watershed conservation group in Lafayette County with 32 members. The five-year-old group represents 55,305 acres and 78,933 dairy animals, beef cattle and pigs. The alliance collaborates with university researchers, environmental groups and community leaders.
Cover crops and other field practices adopted by LASA farmers are significantly reducing the chance of harmful runoff into streams and lakes, according to research. A recent study conducted by the state Department of Agriculture, Trade and Consumer Protection, the University of Wisconsin-Madison, and The Nature Conservancy showed LASA farmers potentially prevented 75,700 pounds of phosphorus and 12,125 tons of soil erosion in 2020.
For comparison, a mid-size dump truck can carry 10 tons of sediment, and 1 pound of phosphorous in a lake or stream has the potential to cause the growth of up to 500 pounds of algae, which can degrade water quality.
The analysis calculated an estimate of the potential impact of three innovative practices — cover crops, strip-tillage and no-tillage — compared to more conventional methods typical to that area.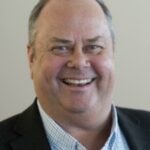 "LASA takes great pride in caring for the soil and water in Lafayette County," Jim Winn, a dairy farmer who leads LASA, said. "Farmers like Mike are what make LASA's efforts so rewarding. He pushes himself to get better every day to protect the environment and his work in the fields are paying off."
The Nature Conservancy, a key supporter of LASA, helped fund the analysis, which is based on surveys from the farms.
In addition to the cover crops, strip-tillage and no-tillage, LASA members are regularly practicing conservation techniques like basic soil sampling, plant tissue sampling, nitrogen stabilization, nutrient management plans and planting harvestable buffer strips. They are also figuring out how to make these practices financially sustainable through increased productivity.
Berget is confident his efforts to preserve the soil and improve water quality will have a lasting impact.
"I am looking at the future," he said. "Rather than being mandated to implement conservation practices, we as farmers need to do it voluntarily. A lot of people are worried about climate change and I think conservation is a good fit for everybody. Future generations will have more soil to farm if we make the effort now."
CONSERVATION PRACTICES
LASA farmers have made noticeable changes to their practices. The most recent numbers (2020):
29,424 acres of conservation tillage practices (either strip-till or no-till planting in spring)
26,970 acres covered by nutrient management plans
7,389 acres of cover crops