Farmers in southwestern Wisconsin are taking sustainability and conservation practices to a higher level, and they are getting help from university and industry partners. Those relationships will be on display at Lafayette Ag Stewardship Alliance's (LASA) annual meeting, scheduled from 10 a.m.-3 p.m. Feb. 25.
Attendees will explore these topics through presentations by: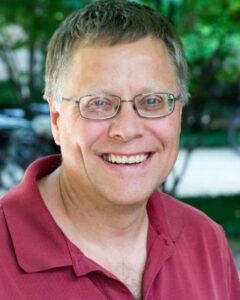 Dr. Paul Mitchell is a professor and extension state specialist in the Department of Agricultural and Applied Economics at the University of Wisconsin-Madison. He is also the director of the Renk Agribusiness Institute. Mitchell grew up on a farm in northeastern Iowa. He has been on the UW faculty since 2004 where he runs an active research, teaching and outreach program focused broadly on agriculture, with emphasis on both commodity and specialty crops and the economics of input management and risk management. As director of the Renk Agribusiness Institute, he leads the Institute's broad mission to enhance education for students and support research and outreach for the state's agribusiness sector.
Mitchell will talk about the outlook for corn and soybeans in 2022, focusing on marketing, risk management and input management in a time of high costs, high prices and high volatility. He will then share his perspective on where nutrient management and water quality regulation are going in Wisconsin.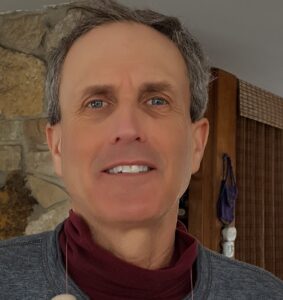 Steve Richter is responsible for defining and overseeing the implementation of conservation strategies for The Nature Conservancy (TNC) Wisconsin Chapter, especially strategies that address the challenge of providing food and water sustainably to meet the growing global population.  TNC emphasizes the value of doing projects with partners to try practices on farm fields that will build soil health to provide benefits to farmers and societal environmental benefits of cleaner water in rivers and lakes. He will be presenting the findings from LASA's 2021 member conservation practice survey results.
Doug Thomas, senior project manager with Houston Engineering, will be giving an update on the LASA Sustainability Project -- on-farm sustainability and impact on local water resources results. Houston Engineering is an engineering and water resources consulting firm located in the Midwest with over 50 years of work rooted in agriculture specializing in flood control, drainage, watershed management and water quality.  Prior to joining Houston Engineering, Doug spent over 40 years working in the field of soil and water conservation, including time spent with the NRCS, Washington County Conservation District, Rice Creek Watershed District and the Minnesota Board of Water and Soil Resources.  His expertise in soil and water conservation, rural water resource management and public policy is utilized to support company projects with its agribusiness and government clientele.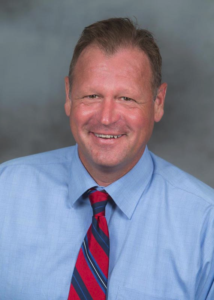 Dennis Busch, a southwestern Wisconsin native, earned his bachelor's at the University of Wisconsin-Platteville, then, began work as a manure management extension educator for the University of Minnesota Extension Service. While employed by the Extension Service, he continued his education at the University of Minnesota, earning his Ph.D. in 2005 in water resources science. He currently serves as the senior scientist and director of agroecosystems research at the UW-Platteville's Pioneer Farm.  He will be presenting to the group on the effects of agronomic practices on soil health and water quality.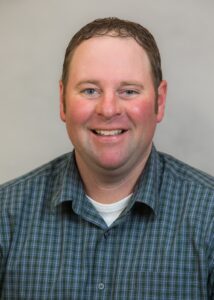 Josh Kamps is the crops and soils extension educator serving southwestern Wisconsin.  He supports collaborative educational programs focused on soil health and pest management.  He assists farmers with field research of best management practices for increasing soil health. His programming promotes, integrated pest management as the solution for profitable management of pest pressure and pest resistance of field crops.  He serves the ag industry by delivering unbiased research-based solutions while encouraging the development of innovative solutions through his holistic and concept-based teaching techniques.  Josh admires the determination of farmers who continue to strive for a balance of farm profitability, natural resource enhancement and community respect within their farm businesses.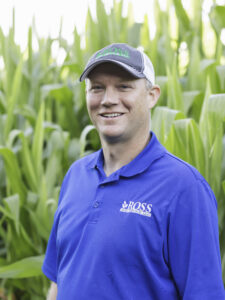 Ryan Temperly is the agronomy manager at ross soil service in Mineral Point.  He has been with Ross Soil Service for the last 12 years and worked five years for Pioneer Hi Bred prior to that.  His passion is agronomy, and he strives to help others improve their crop production, profitability and sustainability.  Ryan grew up on a dairy farm near Hazel Green and now has a crop farm near Mineral Point with his family. Josh and Ryan will be presenting on Nutrient Cycling in Cover Crop Systems. They will be sharing some of their personal experience with cover crops as well.
Details
Who: Lafayette Ag Stewardship Alliance
What: Annual meeting
When: 10 a.m.- 3 p.m. Feb. 25
Where: Multi-purpose building, 11974 Ames Rd, Darlington
Agenda
LASA year in review: Jim Winn, LASA president
Grain Crops in 2022 and the Future of Nutrient Management: Paul Mitchell, extension state specialist in cropping systems and environmental management
LASA conservation outcomes 2021: Steve Richter, The Nature Conservancy in Wisconsin
LASA Sustainability Project - on-farm sustainability and impact to local water resources results: Doug Thomas, Houston Engineering, Inc.
Effect of Agronomic Practices on Soil Health and Water Quality: Dennis Busch, UW-Platteville research manager
Nutrient Cycling in Cover Crop Systems: Josh Kamps, UW-Extension Lafayette County agriculture educator & Ryan Temperly, Ross Soil Service Agronomist